Regulatory Horizon Scanning Software
FinregE's Regulatory Change Viewer© provides a regulatory horizon scanning and change management solution that harnesses the power of automation and intelligent software to deliver the following functionalities:
Regulatory Horizon Scanning Software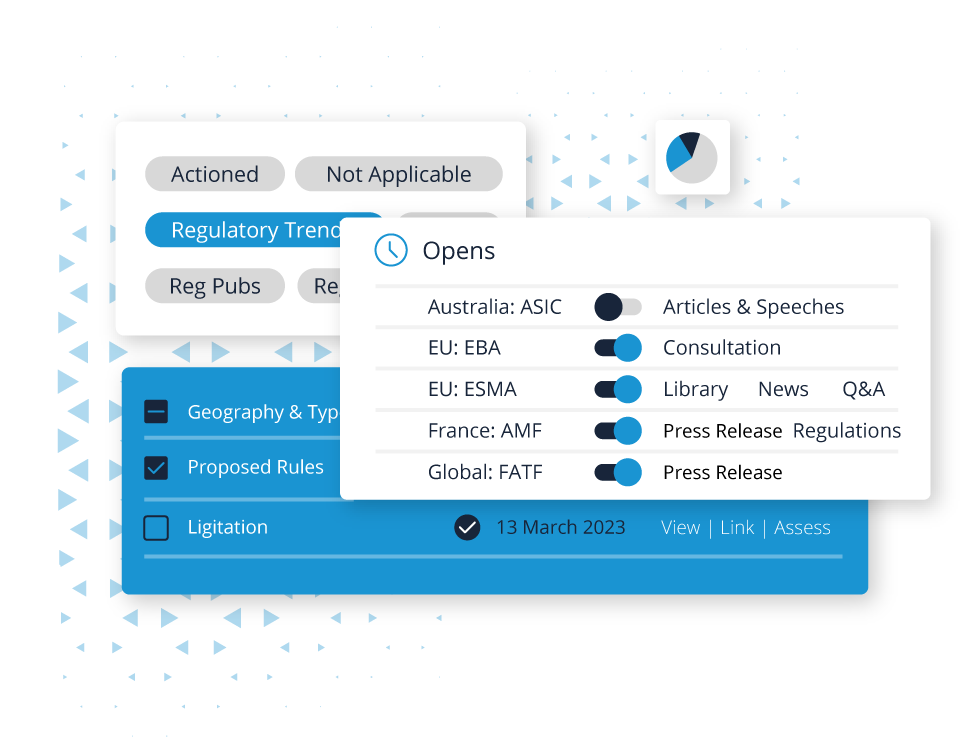 What is regulatory horizon scanning and regulatory change management:

Regulatory horizon scanning is the process of identifying and staying informed on upcoming trends and changes in legal and regulatory requirements. It also involves analysing the requirements under the regulatory changes identified, logging the requirements, identifying and allocating owners who will deal with the requirements and actions that need to be taken, and implementing the actions against requirements and changes with recorded evidence of implementation.

Performing regular horizon scanning can help institutions gain adequate time and organisation to respond and be prepared for regulatory changes and developments that can have an impact on regulatory compliance.
FinregE Regulatory Horizon Scanning Features
1
Regulatory publications, news and alerts organised by regulator, country, regulation name and links to source websites.
2
Large breadth of coverage across global jurisdictions, regulatory sources and types of publications.
3
Daily refresh of content with publication updates every hour throughout the day.
4
Regulatory publications content in local and translated languages as required.
5
Classified and tagged content by relevant applicable information such as sectors, themes, publication types and regulatory/legislative topics.
6
Suggested impact ratings driven by connected regulatory publications content to internal compliance data such as policies, processes, risks and controls.
7
Suggested impact and materiality analysis on areas of risk and control environment based on FinregE expert know-how.
8
Tracking of regulatory and legislative content through the evolution of policy development cycle.
9
Task and workflow management covering assigning, mapping, and tracking regulatory developments.
10
Impact assessments to determine impact by relevant change criteria and rank regulatory changes and developments by impact.
11
Dashboards, analytics and reporting driven by regulatory publications and internal workflow actions to generate informed management information for oversight and regulatory horizon monitoring.
12
Full audit trials of relevant versus discarded regulatory development items, and actions being taken across regulatory horizon scanning process.
FinregE Weekly Regulatory News Alerts
Stay up-to-date with the latest regulatory changes. Sign up to FinregE's weekly regulatory alerts news.
FinregE's Compliance Solutions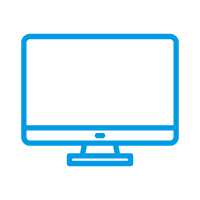 Real Time Rule Monitoring
Monitor compliance in real-time: both your status and processes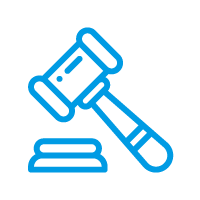 Digital Rulebooks
Access machine-readable libraries of financial global rulebooks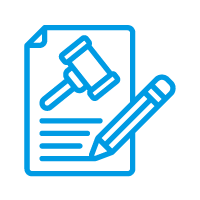 Regulatory Obligations
Extract insights on regulatory actions and requirements across rules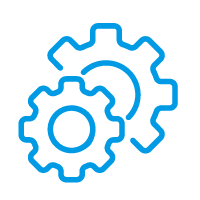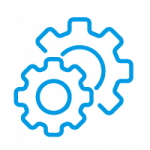 Rule Mappings
Map rule requirements automatically across your compliance policies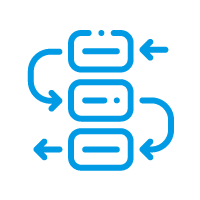 Compliance Workflows
Use workflows to action and record the life cycle of regulatory compliance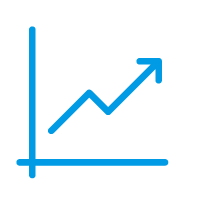 Compliance Dashboarding
Conduct compliance reporting with dashboards to view your landscape
Frequently Asked Questions
Find out how we can simplify
your Financial Regulatory Compliance
We recognise that managing and maintaining financial regulatory compliance is one of the most time and resource consuming activity. We would welcome sharing with you how we are helping our clients harness the power of technology to solve their compliance problems.