FinregE rule mappings provide:
Connections of local jurisdiction regulatory developments to global standards and requirements
Connections on the evolution

of a

regulatory publication through its cycle of development
Connections of regulatory developments to an organisations internal business policies and controls
The key power of FinregE's rule mappings are the connections of regulatory rules to an organisations internal compliance standards.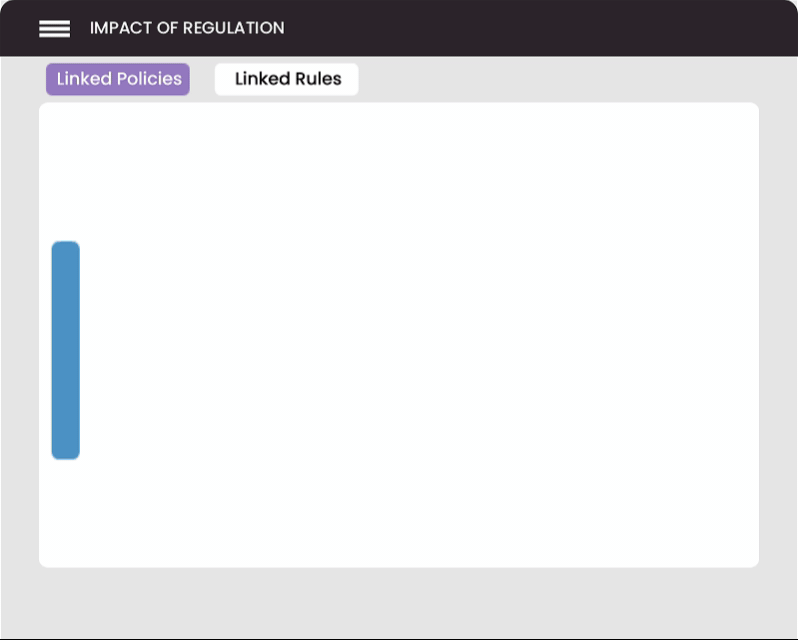 FinregE converts written business standards such as internal policies, procedures, risks and controls into machine readable metadata that can be mapped to regulatory rules content in real-time. Contact us today to receive a demo on how FinregE turn the management of your policy changes into a data led approach.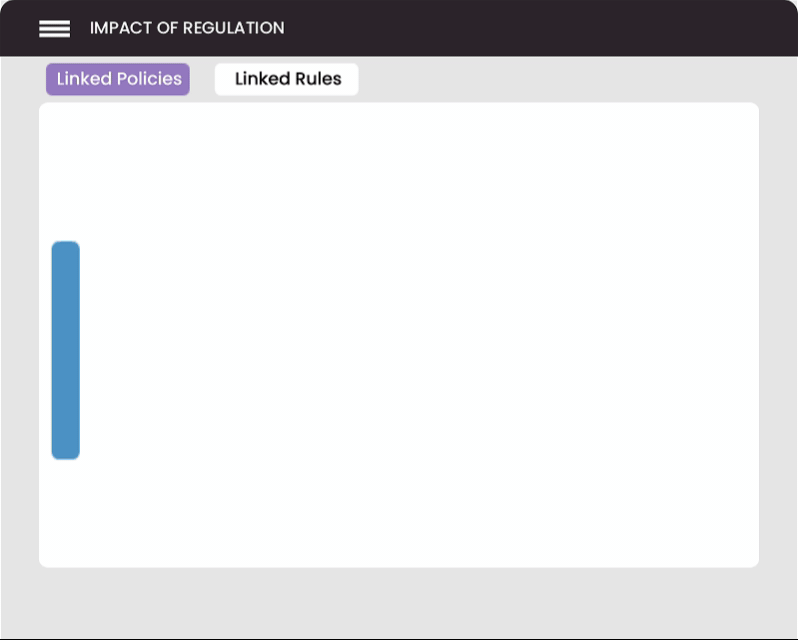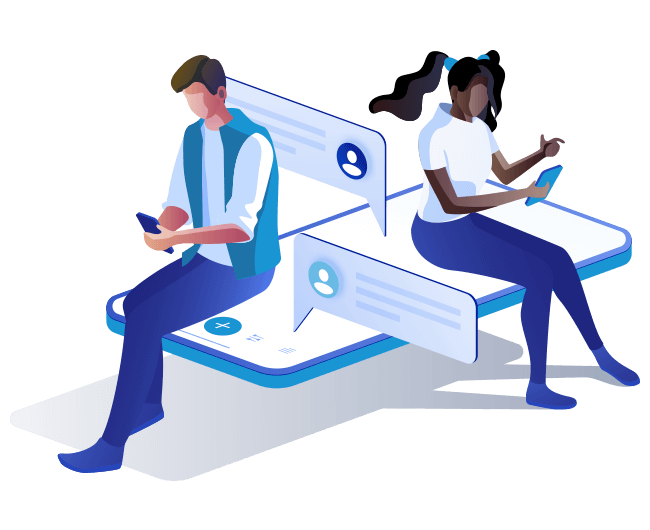 FinregE Weekly Regulatory News Alerts
Stay up-to-date with the latest regulatory changes. Sign up to FinregE's weekly regulatory alerts news.
Frequently Asked Questions
Why is it important to map regulatory requirements to policies and controls?
Mapping regulatory policies and obligations help financial institutions maintain an inventory of rules, which, in turn, creates a source of data against which their operations can be evaluated. Mapping these requirements allow compliance teams to draw connections between internal business processes and rule changes, ensuring they remain compliant. 
In doing so, financial institutions can also draw connections between rulings issued by local bodies versus those by global regulatory bodies to ensure consistency when implementing rule changes.
What are the benefits of leveraging automation for regulatory mapping processes?
Regulatory mapping can be a complicated process that leads to plenty of errors, overlaps, and inefficiencies if not executed precisely. When backed by automated technology, however, regulatory teams find it easier to draw connections they may have missed. They can also execute this process faster and at a lower cost compared to manual, time-consuming efforts.
How can you establish a strong internal control environment using regulatory mapping?
Regulatory mapping provides useful data on the state of internal business operations and their connection to external industry regulations. This data can then be used to inform the regulations, policies, and procedures that make up an institution's internal control environment.
We recognise that managing and maintaining regulatory compliance is one of the most time and resource consuming activity. We would welcome sharing with you how we are helping our clients harness the power of technology to solve their compliance problems.